HD Truck
Repair Shop Management Software
ServiceShop™
You are here because you are looking for a shop management system or an invoicing package or something in the middle. We can help.
Invoicing packages like ServiceShop Basic will allow you to record your charges to your customers. There are an awful lot of shops that are still in the infant stage and tracking parts and service history is all they need today. An easy to use system, inexpensive to start with and the ability to grow as the need arises. Planning for success even before achieving it.
A true management system is not about "Bells and Whistles" There may be some extras, these are necessary to keep you happy. The real system will have some "must haves".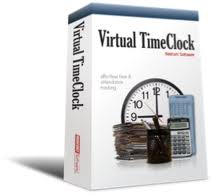 It will have a true time clock, one that not only tracks your daily hours but also the actual time spent on each repair. It will track your customers' past and future needs. It will handle the purchasing of parts, both stocking and daily inventory and finally, it will allow you to track your profits.
Maybe you are ready to use canned jobs but don't feel the time clock is right for you. Maybe you are not ready to market to your customers yet, maybe next year.
But for most shops, now is exactly the time to step up and manage the shop by the numbers.
Go to the Features page from the left menu and decide what sections you need and let's build a system just for you.
America's Leading Repair Shop Management System